---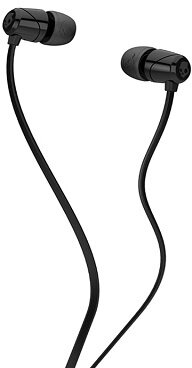 A unique amalgamation of style and performance, the Skullcandy JIB S2DUDZ Wired In-Ear Earphones Without Mic from the popular brand Skullcandy, ensures to give you an enjoyable music experience like never before. It comes with a detachable cord and enhanced bass for exquisite sound quality. It features a trendy design and is backed with latest technology which makes this pair of earphone one of a kind. The well balanced bass delivers you all kinds of improved audio files with extreme clarity. The in-ear buds come with silicon tips to provide you a perfect fit even when you are working out.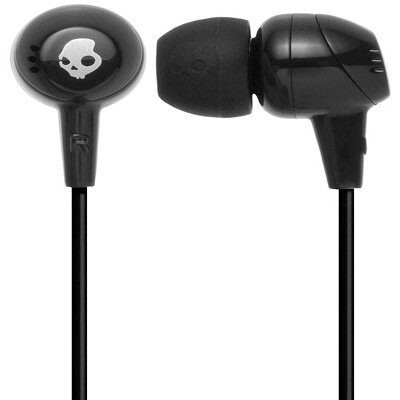 Audio Quality
You can enjoy any short or long journey by using Skullcandy JIB S2DUDZ Wired In-Ear Earphones Without Mic which comes with enhanced bass and stereo sound. It is designed to deliver sonic sound and improve the audio file to deliver smooth and well balanced pitch. The high and low pitch sounds are equally clear with this pair of highly advanced earphone. The neodymium magnet present in this earphone improves audio quality and moves the driver of the device.
Compatibility
Elevate your music experience by using Skullcandy JIB S2DUDZ Wired In-Ear Earphones Without Mic which is compatible with modern smartphones, iPhones, laptops, tablets and mp3 players. This pair of wired and trendy earphones is designed to precision using high quality material and technology to take your music experience to a new high. The 3.5 mm connector is created to enable you to connect with the highly advanced devices with ease.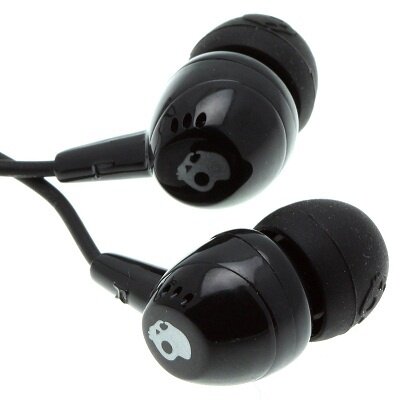 Design
The cable measures 1.2 metres to allow you to move even when you are on a heavy work out session. These sleek and stylish earphones comes with silicon ear buds which have the perfect shape that provides a firm grip when you put them on. These earphones come with ear pins in a canalphone shape that makes your music experience an enriching one and cuts out on noise. The tangle free cord makes it easy for you to carry them without any hassle.
Technical Specification
Skullcandy JIB S2DUDZ Wired In-Ear Earphones Without Mic comes with a 10 mm driver size and 22 to 20000 Hz frequency range. Having the impedance of 16 ohms it is designed to deliver great sound quality. The sensitivity or sound pressure level of this trendy pair of earphone ranges up to 170 db per mW. It weighs 18 g and comes with a tangle free cord which is ideal for new age music lovers. Buy earphones like this pair to upgrade your collection of accessories.
---
GENERAL
Brand : Skullcandy
Colour : White
Product Type : Earphones
Type : In Ear
Model : S2DUDZ-072
Wireless : No
Mic : No
Jack Diameter : 3.5 mm
Cord Length : 130 cm
Detachable Cord : No
Additional Features : Includes 2 pair of different size silicone ear gels
Tangle Free Cord : No
Technical Details
Driver Size : 10 mm
Frequency Range : 20 - 20000 hertz
Impedance : 16 ohm
Sensitivity/Sound Pressure Level : 100 db/mW
Weight : 9 grams
---
WARRANTY
1 Year Manufacture Warranty